Why was Ken Livingstone hanging on my words?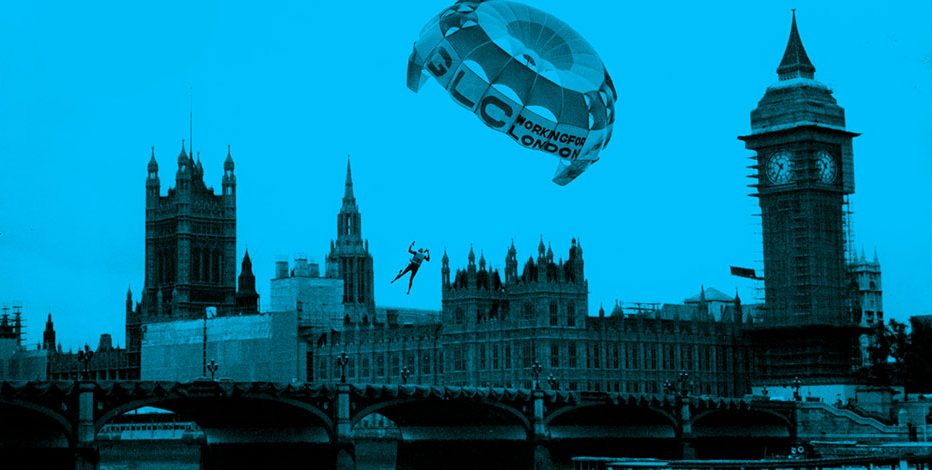 1985. London's future mayor, Ken Livingstone is paragliding outside the Houses of Parliament,in a vain attempt to persuade Margaret Thatcher not to close the GLC down, under a campaign theme I wrote for the Greater London Council.
1980. I'm a Group Head at Norman Craig and Kummel; the agency was invited to present to the GLC, then run by the Tories under Sir Horace Cutler, who were busy at the time carving up the Docklands between their developer friends.
The pitch leader for NCK asked me to come up with a campaign theme.
I wrote four or five lines, literally on the back of an envelope, crossed out most of them and said, "How about 'Working for London', remind Cutler and his boys who they're supposed to be looking after?"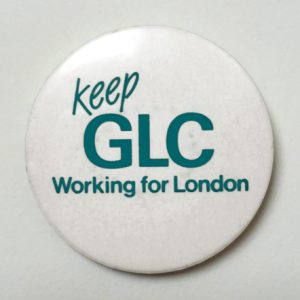 It not only won the pitch but took on an extraordinary life of its own, becoming even more of a mantra for Ken and the Labour party who took over after the next election: the only occasion I know when a UK party political slogan has been adopted by the opposition on defeating them.
It appeared on just about every communications platform in the city, letterheads, leaflets, posters, advertisements, public service vehicles, office signage and uniforms.
It went on evolving, spawning core themes for half the public institutions in the capital, with the Inner London Education Authority 'Educating London', Westminster Council 'Serving our Community', Brent Council 'Working for a Nuclear Free London' and even today, more than 30 years later, the Metropolitan Police are still 'Working for a Safer London', with variable results.
It made the agency more than a million in the first year.

The agency collected an £8 million advertising budget. I think I was paid £150 for the idea, which bought a very good lunch at Odettes.